Club activities and events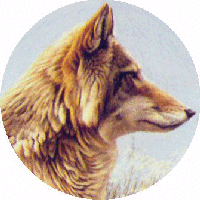 Each club schedules various activities for it's members throughout the year. During the self-proclaimed moratorium on hunting (March thru June) the clubs do not hunt the coyote. Although legal to hunt them during these months, the clubs choose not to do so as a means of keeping the animals numbers high. All of the clubs hold squirrel hunts, bench rest competitions, pistol shoots, campouts, picnics, BBQ's, etc during this time. The bench rest and pistol competitions are usually held in conjunction with the club's campout weekend. The club campouts are held at various locations within state of California in some of the most beautiful spots the state has to offer.
Typically these club events include campouts, usually scheduled within a couple of months of each other. During the campouts, it is common to hold informal bench rest and pistol shoots. Within some clubs these are very competitive with the winners receiving nice trophies and bragging rights. The ladies are surprisingly competitive and many a year have given the men a run for their money. And you can bet that when all the fun in finished in the field, more fun will be found around the evening BBQ and campfire. There's just something about campfires and old hunting stories that go well together. Towards the end of the year, usually around the busy Christmas season, or shortly thereafter, the clubs will hold their annual awards banquet..
The hunting season of July thru February is a busy time for the clubs. Who will hunt with whom, and the areas they will hunt are usually the main topics of conversation. You can find any given club with at least one or more hunts scheduled during these months. If you are interested in varmint hunting, click on the link clubs and contact one of the clubs in your area.
California Varmint Callers is a nonprofit organization.
All information on these WEB pages Copyright © 1995